Featured speaker: Dr. Jeff Myers, Summit Ministries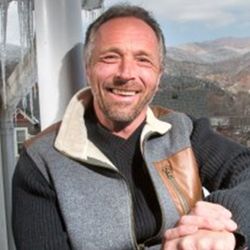 Dr. Jeff Myers is president of Summit Ministries. As an educator and entrepreneur, Dr. Myers has become one of America's most respected authorities on youth leadership development. Focus on the Family founder James Dobson referred to him as "a very gifted and inspirational leader." Evangelist Josh McDowell called him "a man who is 100% sold out to preparing the next generation to reflect the character of Christ in the culture." Through his speaking engagements and media appearances Dr. Myers has become a fresh voice offering humor and insight from a Christian worldview. He is the author of 14 books, including Understanding the Faith, Understanding the Times, and Understanding the Culture textbooks which are studied by tens of thousands of students. Dr. Myers holds a Doctor of Philosophy degree from the University of Denver. He continues to engage college students and adult learners by serving as a trustee of Colorado Christian University and through a Signature Leadership Course offered by the Lumerit Corporation, which serves the training needs of many Fortune 100 companies. Jeff and his wife Stephanie and their family live in Colorado.
Featured speaker: Hillary Ferrer, Mama Bear Apologetics
Hillary Morgan Ferrer is the founder and Mama-Bear-in-Chief of Mama Bear Apologetics. She feels a burden for providing accessible apologetics resources for busy moms. Hillary is the co-author and general editor of Mama Bear Apologetics: Empowering Your Kids to Challenge Cultural Lies (Harvest House, 2019). Hillary has her master's degree in biology from Clemson University and is working on a master's degree in apologetics from Biola University. She loves helping moms to discern both truths and lies in science and culture, and she also specializes in understanding the root causes of doubt. She and her husband, John, have been married for 13 years and minister together as an apologetics team. She can never sneak up on anybody because of her chronic hiccups, which you can hear occasionally on the podcast. Hillary speaks about the psychology of doubt, any chapter authored or coauthored in the Mama Bear Apologetics book, the problem of evil, the resurrection, and refuting Darwinism.
Featured speaker: Shari Howard McMinn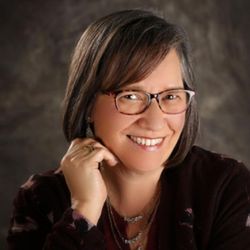 Shari Howard McMinn is a mother to 11 children through marriage, birth, and adoption. An adoption, homeschool, and nurtured childhood advocate, she lives with her 2 youngest children – teens whom she homeschools – on a remote farm in northeastern Colorado, along with an adult son who manages their farm.
McMinn writes and speaks from years of "mom experience", recounting with wit and candor the testing of her Christian faith through countless trials. She can be contacted through her website, www.sharimcminn.com
Featured speaker: Dara Halydier
See a recent Facebook Live with Dara Halydier here, "What Homeschoolers Won't Talk About."
Dara Halydier is a pastor's wife, a Bible teacher, a conference and retreat speaker, a mentor, a friend, mother of five grown boys, and grandma of eight beautiful children. She homeschooled for 21 wonderful years and is now encouraging other homeschooling families by speaking across the nation at homeschool conferences. Dara helped to start two local support groups in Texas. She is the executive director of Abiding Truth Ministry and the author of the Practical Proverbs series and As They Sit and Stand: A Resource and Guide for Teaching Your children the Bible. Dara has learned life's lessons the hard way – experience! The lessons she shares come from truths that she has learned from dealing with chronic pain and a disability, from having moved over thirty times, having four boys with learning disabilities, and having overcome a past of abuse and shame to proclaim God's grace, forgiveness, and freedom. Dara teaches with humor, wisdom, and vulnerability as she reaches out to encourage and equip the next generation.
Updated 1/1/22