HOMESCHOOL CONFERENCE
Our next MPE Conference & Curriculum Fair will be March 31-April 1, 2023, at the KCI Expo Center.
Registration
Registration Options:

Admission is free for MPE members. If you are not yet an MPE member, you can take advantage of our early bird registration at $25 for a new family (one household) and $50 for a renewing family (one household) until March 15. (Click here to register, and you'll also receive a complimentary MPE membership!) Late registration is $75 per family and will be available at the door. Cash, card, and check will be accepted at the door.

Admission to the Vendor Hall only will be available online on early March and at the door for $35 per family for the two days. Cash, card, and check will be accepted at the door.
Hotels and Meals
We've negotiated packages for conference attendees and vendors at these area hotels:
Vendors
Our vendor list is quickly growing! Check back later to see a full list.

Bob Jones University
First Acts Theater
Bryan Davis
Christ Prep Patriots
Harding University
Home Works for Books

Five in a Row
Heppner Legacy
STEM Sherpa
Please click here for more information on being a vendor.
Speakers
All speaker needs for the 2023 conference have been met. Please check back in June to submit your application for the 2024 MPE Conference.
Featured speaker: Durenda Wilson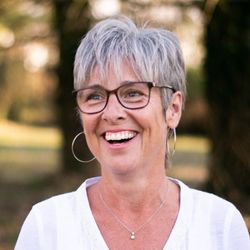 With more than twenty-seven years of home education experience, Durenda Wilson is a trusted voice and resource at homeschooling conventions and on The Durenda Wilson Podcast.
Durenda and her husband, Darryl, have eight kids (7 graduated) and nine grandchildren. As an author, speaker, and podcaster her greatest joy is reminding parents how doable and effective homeschooling is and that they are, in fact, qualified for the job! Her books include The Four Hour School Day, The Unhurried Homeschooler, and Unhurried Grace for a Mom's Heart.
Featured speaker: Todd Wilson, "The Familyman"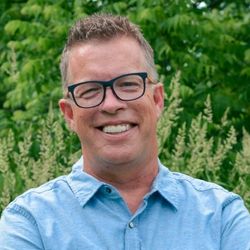 Todd Wilson is a dad, grand dad, writer, conference speaker, and former pastor. Todd's humor and down to earth realness have made him a favorite speaker at homeschool conventions, retreats, and churches across the country.
As founder of Familyman Ministries and the Smiling Homeschooler, his passion and mission are to remind dads and moms of what's most important through weekly e-mails, podcasts (The Familyman Show & The Smiling Homeschooler), seminars, and books and products that encourage parents. Todd, and his wife Debbie, homeschool two of their eight children (six have graduated from their homeschool with four married) in northern Indiana and travel America in the Familyman Mobile. You can read more at www.familymanweb.com.
Workshops
The 2023 conference workshop schedule will be posted in early March 2023.
Many of the conference sessions & workshops (but not vendor demonstrations) are recorded and are available for purchase by mail following the conference. To order CDs following the conference, please contact Resounding Voice.
Children
The MPE Kids Children's Program for 5 – 12 year old children (4 year olds accepted if attending with an older sibling). Registration opens on the MPEKids website Jan. 15.
Our Policy on Children at the Conference
Children are very important to MPE, since it is for their benefit that we exist to encourage and equip parents as educators. The MPE conference, however, is intended for parental enrichment. The general policy is that children under 13 not be in attendance at the conference workshop sessions (except nursing babies). This is due to seating limitations and to keep potential disruptions to a minimum during workshops. As always, parental discretion should be used throughout the conference to preserve the conference experience for other attendees. MPE reserves the right to dismiss unruly attendees.
MPE has made the following accommodations for children:
All children accompanied by parents are welcome in the Vendor Hall.
Nursing babies are welcome in the conference workshops. However, if your child is fussy or disruptive in any way, you should quietly exit the workshop so that the others will not be disturbed. A room will be available exclusively for mothers to nurse and diaper their babies.
Parents with children under 5 are encouraged to pre-arrange for child care in order to attend conference workshops.
Children between the ages of 5 and 12 (4 year old children accepted if they are attending with an older sibling) can be enrolled in MPE Kids – Children's Program.
Children age 13 and up are encouraged to attend the workshops and visit the Exhibitor Hall with their parents; they are admitted for free when accompanied by a parent at Registration.
Due to congestion, strollers, wagons, and other wheeled carriers are not permitted in the workshops. Be sure to bring baby carriers or backpacks to transport nursing babies. Wheeled carriers are allowed in the Vendor Hall.
Youth Volunteers
Homeschooled students and graduates ages 13 and up are invited to volunteer as Conference Pages and with MPEKids.
Conference Page applicants: Click here to submit your application! 
MPEKIDS applicants: Click here to submit your application!
Just a few reasons why you need to come to the 2023 conference:
More than 180 vendor booths. Come get all your questions answered about homeschool curricula, learning techniques and so much more in our vendor hall.
Homeschool workshops with special tracks. Learn from more than 60 workshop presenters who share personal, practical insights from their homeschool experience. Workshops include time-tested favorites such as how to homeschool, homeschooling high school, household management, family nutrition, and small-business entrepreneurship. Exclusive tracks are available for homeschool beginners as well as those homeschooling children with special needs.
Help for new homeschoolers. Sign up with our special new member discount that is 50% off the normal level! Learn more about setting up a homeschool in your state, compare curricula, and more through our workshops and vendor booths.
Children's program. Want to bring your kids, but not sure they can handle the workshops? We've got you covered! Our children's program is for ages 5-12, and registration is available at the door.
Mentor Moms. In all the busyness of daily (homeschool) life, we can forget the reason we're doing all this – for our children! Spend quality time with a homeschooling mom who's gone before you and is happy to share her stories of homeschooling and life with little ones.
Updated 11/15/22