Our "Homeschool Hints" MPE podcast is now available on Apple Podcasts!
After hearing from many of our members, we decided this tool can help us reach new audiences and strengthen the connections we've already made within the homeschooling community. 
Our plan is to publish a new podcast episode at least once a month. For now, subscriptions are all free.
If you have any suggestions for upcoming episodes, feel free to email us at "podcast" at midwestparenteducators dot org!
Podcast Episodes
Homeschool moms need one another for encouragement and support, especially during the cold, wintry months when the days seem extra long and school seems extra challenging! Join us on Feb. 4 with Abbie Halberstadt, "M […]

Join us for an interview with Chad and Michelle Womble! Chad is MPE's President and has been serving at MPE for more than two decades. Learn more about the nonprofit's homeschool history and benefits.-Introductions from […]
We may start a paid subscription soon – let us know if there are any specific features or benefits you'd like!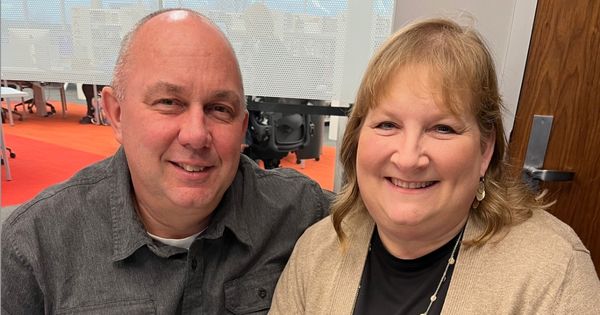 Looking for other support options?
Throughout the year, MPE offers many ways for homeschool families to build community and explore ongoing resources and opportunities:
Notable quotes
"I look at MPE as my ministry, and I've looked at it that way for over 20 years."
Chad Womble, MPE President

"To me, MPE has been about the relationships that we've built."
Chad Womble, MPE President

"It's been a dream of mine that eventually, MPE is run by homeschool graduates. And part of that dream is getting our children involved."
Chad Womble, MPE President

"I came [to Women's Encouragement Day] as a young mom, desperate for community and to be encouraged on a journey I did not understand, … and just realizing how life-giving it was."
Krystal Evensen, homeschool mom of 12

"I'm not a homeschool mom, but I certainly understand and can see the need for encouragement. It's a really hard job, and the paycheck is deferred way down the road, so I'm glad to see that we're really working towards encouraging moms."
Chad Womble, MPE President