We're so thankful for every person who attended our 2022 Women's Encouragement Day! What a beautiful privilege to serve all you spectacular homeschool moms.
We also appreciate those who filled out evaluation forms to let us know how we're doing. These always come in handy when we're planning for next year's event and considering ways to improve.
Enjoy these Encouragement Day highlights and wrap-up of the event, including responses from our attendees –
What was the most important/valuable aspect of the day?
"Connecting with Moms without having to watch kids!"
"Fellowship."
"Knowing I'm not alone."
"Encouragement from others and being able to encourage others."
"Whole day to enjoy other moms, networking, being encouraged, and spoiled."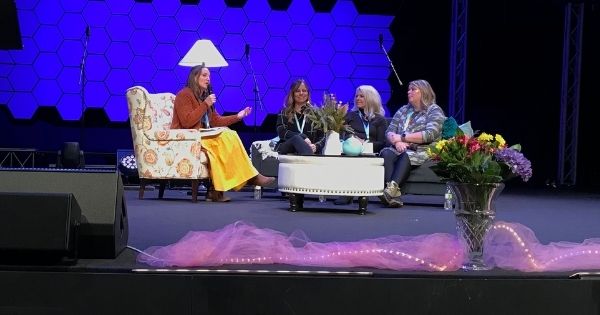 Theme of the day: Rooted
Jeremiah 17:7-8 – "Blessed is the man who trusts in the Lord and whose trust is in the Lord. For he will be like a tree planted by the water, that extends its roots by a stream and will not fear when the heat comes; but its leaves will be green, and it will not be anxious in a year of drought nor cease to yield fruit."
"Outstanding speakers all around!"
"Their stories were great for the theme, very encouraging."
Worship
"I LOVED the musicians!! Bring them back!!"
"Love the music selections!"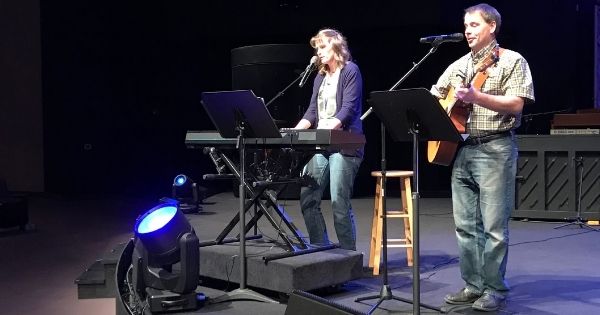 Lunch
"Delicious food, really appreciate gluten free!"
As always, we're so grateful for your commitment to your family. As you go forward in this great task, may you feel the smile of the Father in every day. We've prayed for each one of you who attended.
Hope to see you at our April 1-2 conference and curriculum fair!
We have updated this blog post, originally published in February 2016, to reflect the 2022 Encouragement Day.
MPE subsidizes the cost of this event because we want as many people as possible to attend. Please consider donating if you haven't already … it's always much appreciated!